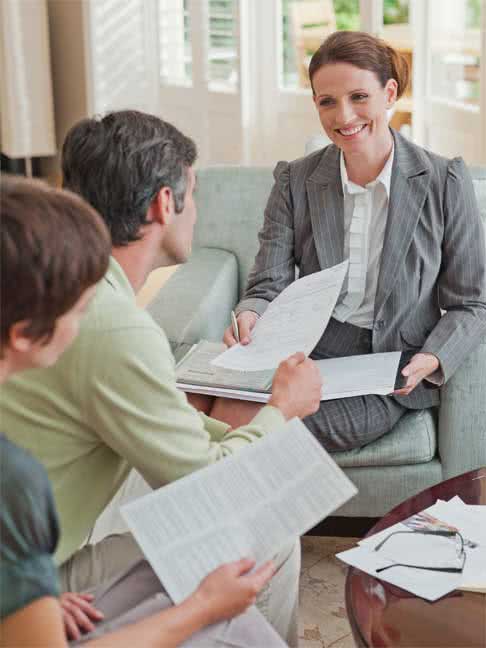 A mortgage is one of, if not, the biggest financial obligation of your lifetime. You don't want to leave this transaction to chance. At Gibbard Group Financial, we are specialists who are engaged in the world of mortgages. We are continually learning about new, innovative mortgage products as they come available in the market place.  Put our expertise to work for you to obtain a mortgage that suits your personal needs and situation.
We're committed to providing Easy Options when choosing a mortgage because every client is different. In fact, we've helped thousands of people finance their dream homes with over $1 Billion in funded mortgages!
What does a mortgage broker offer you?
Independent advice
As independent mortgage brokers, we're not tied to any one lender or range of products. Our commitment to providing our clients with unbiased advice will simplify the hundreds of mortgage options available today.
We negotiate on your behalf
You can count on our market knowledge to secure competitive rates and terms that benefit you
We ensure that you are getting the best rate and terms
Even if you've been pre-approved for a mortgage by your bank, you are not obligated to stop shopping.
No cost to you
There is absolutely no charge for our services on typical residential mortgage transactions. Our fee is paid by the lender which means we can focus on your needs first and foremost.
Ongoing support and advice
Even once your mortgage is signed and the paperwork is complete, we are here if you need any advice on closing details or even future referral needs. We are happy to be of assistance when you need it.
What truly sets our mortgage brokerage apart from others is our ongoing commitment to our clients as their needs change throughout life. We're there to guide you as you buy your first home. We'll help get you into the bigger house as your family grows. We'll walk you through the process of taking some equity out of your home to cover the big life events like a wedding or college. And we'll be with you every step of the way when you're ready to buy the vacation home of your dreams.  We are your mortgage brokers for life.
Choose Gibbard Group Financial – Great mortgages made simple!